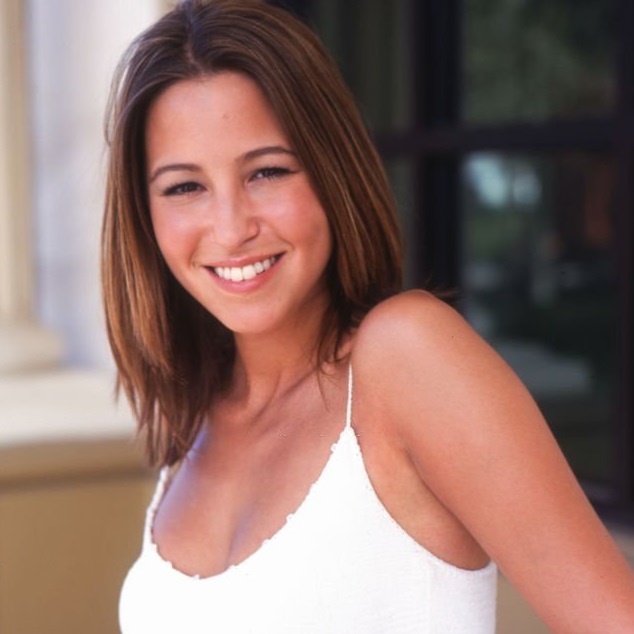 Rachel Stevens is best known as one seventh of one of the largest pop bands of the noughties. Within her four years in S Club 7, Rachel was part of four studio albums, five television series, three specials, and a feature film. The band released a greatest hits collection in June of 2003, and the band disbanded.
Following the bands initial split, it was announced Rachel had signed with Polydor records and partnered again with Simon Fuller of 19 Entertainment. Rachel's debut single, the BRIT award nominated, Cathy Dennis penned "Sweet Dreams My L.A. Ex", the song was taken from her debut album "Funkydory". Rachel ended 2003 by releasing the title track as the albums second single and partnered with lingerie company 'Pretty Polly' as their spokesmodel.
In early 2004, Rachel appeared in a cameo in Suzie Gold, and announced that she would release a re-recorded version of 'Breathe In, Breathe Out' as her third single, however, by April, Rachel scrapped those plans and recorded the Richard X penned song 'Some Girls'. The recording of this song sparked the re-release of her debut album. One final single 'More More More' was selected as the fourth and final single and was also featured in advertisements for 'Sky Sports'.
Rachel immediately began work on her second album and released the song 'Negotiate With Love' in March of 2005 as the first single from the second album. She followed up the single with 'So Good' (July 2005) and 'I Said Never Again (But Here We Are)' (October 2005). Her second album 'Come and Get It' was released later in October 2005 and was deemed 'One of 1001 Albums You Have To Listen To Before You Die" by The Guardian.
During this time Rachel appeared in advertisements for 'Everyman' and 'Marks & Spencer's', and had a cameo in 'Deuce Bigalow: European Gigolo' (in which 'I Said Never Again (But Here We Are)' was played during the ending credits).
In 2006, Rachel moved to Los Angeles to concentrated on acting, during this time she recorded vocals for the animated movie 'Glendogie Bogey'. She was back and forth between London and L.A., and in 2008, appeared as a contestant on 'Strictly Come Dancing', where she was a favorite to win, but came in second. Rachel continued sponsor work with Wateraid and Ella's Kitchen.
In the following years appeared in campaigns for 'Next' and appeared as a guest judge on 'The X-Factor – New Zealand'. She was subsequently appeared for two series of 'The Voice of Ireland'. In 2015, Rachel took place of Frankie Bridge during the 'Strictly Come Dancing Live!' tour. She subsequently rejoined S Club 7 for a brief reunion.
In the years following, Rachel became a contestant on Celebrity Masterchef (2017) and Dancing on Ice (2022) She also appeared on stage in the Christmas pantomimes 'Jack and The Beanstalk" (2017) and 'Cinderella' (2018). In 2019, she toured the UK celebrating the 70's with 'Rip It Up: The 70's'. In 2020, Rachel began her career in design as she launched her jewelry collection alongside Laura Gravestock. In 2021 leading into 2022, Rachel teamed up with Oasis to launch a collection of clothing.
In February 2023, it was announced S Club 7 would again reunite to celebrate their 25th anniversary. From March to April of 2023, Rachel was announced as a fill-in host for Heart's "This is 2000's" radio show. In April Rachel's bandmate Paul Cattermole passed away of natural causes, as a result, a planned return to stage at Mighty Hoopla was canceled.